Quick Updates:
• Saturday of Lazarus, April 23, 2016 8:45 Orthros, 9:45 Divine Liturgy followed by a pancake breakfast, making of palm crosses
Palm Sunday, April 24, 2016 8:45 Orthros, 9:45 Divine Liturgy -Palm Sunday Fish Luncheon and passing out of Palm Crosses
please see Holy week schedule in the Weekly Bulletin for all scheduled Holy Week services and events
• 2016 Parish Council Executive Board.
Georgia Parafestas-President
Nick Moudios-Vice President
Nick Paleologos-Treasurer
Michael Dionis-Secretary
George Gourousis-Assistant Treasurer
St. Spyridon Parking Lot renovation project which started last year will resume this summer. Please consider donating to Phase II of the renovation. Thank you and may God Bless you.
AHEPA scholarships are now available in the church office.Deadline is May 1, 2016 For more info contact chris.singas@gmail.com
Greek dance classes are now in session, Kindergarten-Adult. Go to the Ministries tab for schedule.
---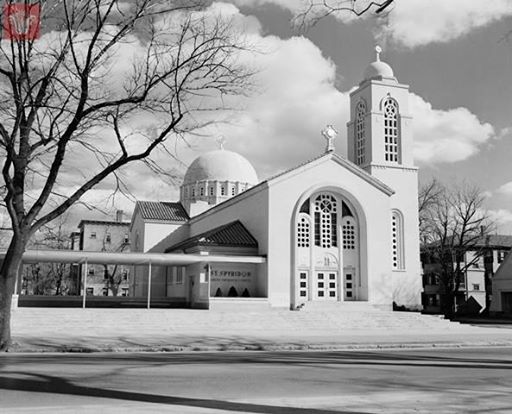 Upcoming Events
Little Angels
May 4 9:30 am
Adult baptism for Andrew May
May 4 6:30 pm
May Wedding
May 4 7:30 pm
Zodochos Peghe
May 6 8:45 am
Wedding rehersal
May 6 5 pm