Quick Updates:
Orthros 8:30am, Divine Liturgy 9:45am
2nd Saturday of Souls 8:30am Divine Liturgy 9:45am Saturday, February 25, 2017
Presanctified Liturgies-please check the Sunday Bulletin for schedule
Presidents' Day, the office, greek school and preschool will be closed in observance of Presidents' Day on Monday, February 20, 2017
JOY & HOPE ministries meet on Friday, March 3,2017 at 5:30pm
Feeding Ministry Saturday, March 11, 2017 at 11:30am
AHEPA Valentine's Dance Saturday, February 25,2017 Cocktails 6:30pm-Dinner 7:00pm(due to inclement weather the Ahepa Dance originally scheduled 2/11/17 was rescheduled)
Great Vespers for the Feast of St. George-Saturday, April 22 at 7pm at St. George Cathedral in Springfield -please see flier in Sunday Bulletin for more info.
St. Spyridon Senior parishioners offering 2 bus trips-please see Sunday Bulletin for details
2017 Parish Council Executive Board.
Georgia Parafestas-President
Mike Dionis-Vice President
Nick Paleologos-Treasurer
Efrosini "Sue" Kika-Secretary
George Gourousis-Assistant Treasurer
---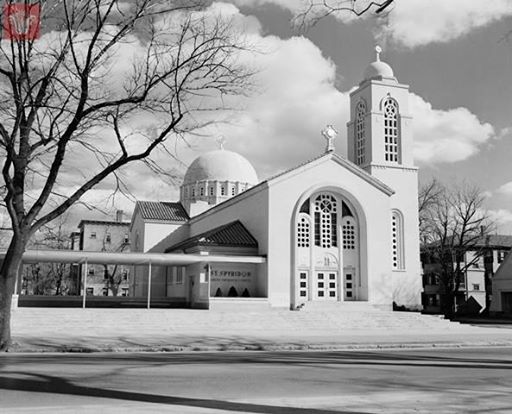 To read our Weekly Bulletin please click the About tab\Weekly Bulletin.
Ministries:
St. Spyridon Preschool
St. Spyridon Greek School
Sunday School
Feeding Ministry
Food Pantry
GOYA/JOY/HOPE
Boys and Girls Basketball
Little Angels
Dance Group
AHEPA
Senior Parishioners Group
Philoptochos Society
Daughters of Penelope
Greek School PTA
Affiliations:
Cultural Center Hrisohorafiton, Alexander the Great
Enosis Epirotic Society
Hellenic Arts Society
Upcoming Events
Greek School Winter Vacation
Feb 20
Little Angels
Feb 21 2:30 pm
Parish Council Meeting
Feb 21 7 pm
Girls Basketball
Feb 21 8 pm
Greek School
Feb 23 4:15 pm
5th-8th Grade Basketball Sch.
Feb 23 6:30 pm