Quick Updates:
Orthros 8:30am, Divine Liturgy 9:45am
St. Greogory the Theologian Orthros 8:30am Divine Liturgy 9:45am Wednesday, January 25, 2017
Please refer to the Weekly Bulletin for our New Year service schedule
Orthodoxy 101 Wednesday January 25, 2017 7pm
Bible Study Wednesday, February 1, 2017 7pm
Philoptochos Vasilopita Luncheon to benefit St. Basil's Academy Sunday, January 22, 2017 following Divine Liturgy (please see flier in Sunday Bulletin for info)
Greek School Greek Letters Day, The Three Hierarchs Sunday, January 29, 2017
JOY & HOPE ministries meet on Friday, February 10 20,2017 at 5:30pm
AHEPA Dinner Dance Saturday, February 11,2017 Cocktails 6:30pm-Dinner 7:00pm
Congratulations to 2 newly elected Parish Council members, Dean Alexandrou and George Maniatis.

2016 Parish Council Executive Board.
Georgia Parafestas-President
Nick Moudios-Vice President
Nick Paleologos-Treasurer
Michael Dionis-Secretary
George Gourousis-Assistant Treasurer
---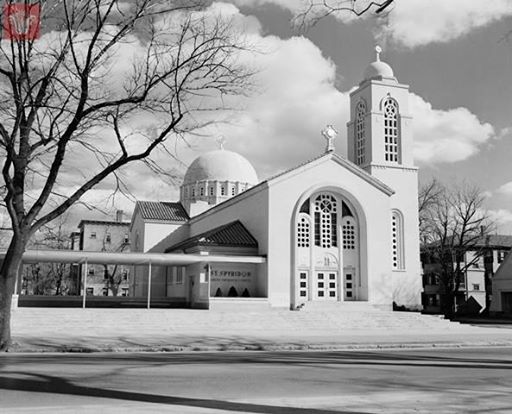 To read our Weekly Bulletin please click the About tab\Weekly Bulletin.
Ministries:
St. Spyridon Preschool
St. Spyridon Greek School
Sunday School
Feeding Ministry
Food Pantry
GOYA/JOY/HOPE
Boys and Girls Basketball
Little Angels
Dance Group
AHEPA
Senior Parishioners Group
Philoptochos Society
AHEPA
Daughters of Penelope
Greek School PTA
Affiliations:
Cultural Center Hrisohorafiton, Alexander the Great
Enosis Epirotic Society
Hellenic Arts Society
Upcoming Events
GOYA meeting
Jan 24 6:30 pm
Girls Basketball
Jan 24 8 pm
St. Gregory the Theologian
Jan 25 8:30 am
Orthodoxy 101
Jan 25 7 pm
Greek School
Jan 26 4:15 pm
5th-8th Grade Basketball Sch.
Jan 26 6:30 pm