Quick Updates:
Orthros 8:30am, Divine Liturgy 9:45am
Vesper Service, St. Spyridon Sunday, December 11, 2016 7:00pm
Metropolitan Methodios will be officiating the Vesper Service.
St. Spyridon Service, Monday, December 12, 2016
Orthros, 8:45am Divine Liturgy, 9:30am
The Church office will be closed on Monday, December 12, 2016 to commemorate our patron saint, St. Spyridon.
Please refer to the Weekly Bulletin for our Christmas service schedule.
Stewardship Sunday Sunday, December 11, 2016. Please pick up Stewardship packets which include the 2017 calendar.
Feeding Ministry Saturday, December 17, 2016 12:30pm
Philoptochos will be fundraising for the Senior Outreach program: during the holiday season funds are raised to purchase small gifts and spread holiday cheer to our home bound seniors.
The Philoptochos Society are baking Tsourekia and Vasilopita-please place pick up your order on Wednesday Dec. 14th or Sunday, Dec.18th.
The Philoptochos Society is collecting coats for the annual Coat Drive. Please drop off your donations at the church's back entry.
The Giving Tree, benefitting the children of Hartwell Learning Center, fundraiser until December 11, 2016.
St. Spyridon CoEd Basketball (5th-8th grade) is looking for players. Please contact the office.
Parish Council Elections Sunday, December 11, 2016: if you would like to vote and cannot attend Sunday, please fill out absentee ballot in church office.
2016 Parish Council Executive Board.
Georgia Parafestas-President
Nick Moudios-Vice President
Nick Paleologos-Treasurer
Michael Dionis-Secretary
George Gourousis-Assistant Treasurer
---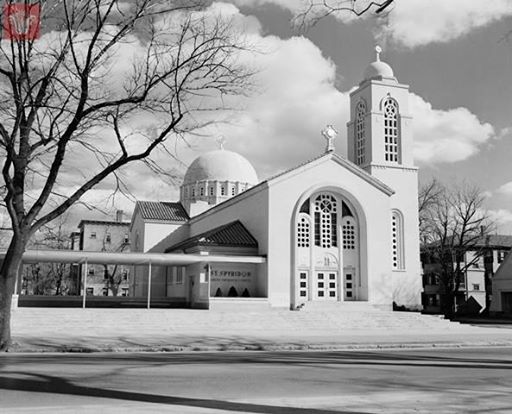 To read our Weekly Bulletin please click the About tab\Weekly Bulletin.
Ministries:
St. Spyridon Preschool
St. Spyridon Greek School
Sunday School
Feeding Ministry
Food Pantry
GOYA/JOY/HOPE
Boys and Girls Basketball
Little Angels
Dance Group
AHEPA
Senior Parishioners Group
Philoptochos Society
AHEPA
Daughters of Penelope
Greek School PTA
Affiliations:
Cultural Center Hrisohorafiton, Alexander the Great
Enosis Epirotic Society
Hellenic Arts Society
Upcoming Events
Stewardship Sunday
Dec 11
Sunday Orthros
Dec 11 8:30 am
Divine Liturgy
Dec 11 9:45 am
Parish Council Elections
Dec 11 12:30 pm
Great Vespers Service for Saint Spyridon
Dec 11 7 pm
St. Spyridon Orthros and Liturgy
Dec 12 8:30 am